Bonded lingual retainers are one type of retainer your orthodontist may recommend. After you complete your braces treatment, you will need to wear a retainer for a while, which might even be a few years.
Orthodontic retainer – fixed bonded retainer
There are several types of retainers, and two main categories – removable and permanent. Permanent retainers will have several names. They might be known as fixed retainers, bonded retainers, bonded lingual retainers, or lingual wire retainers. Whatever the name is, the function is the same.
Despite the name, you might not have to wear this orthodontic retainer forever, but then again you might. Your orthodontist in Miami, FL will advise you. If you are experiencing too much irritation on your gums or tongue, or if you have too much tartar build-up around the bonded retainer, your orthodontist may remove it.
Before we go too much farther in learning about bonded retainers, let's take a look at what some of the experts of orthodontic medicine have to say about retainers.
The sooner patients realize how beneficial retainers are at keeping their teeth in proper alignment, the more they will be prepared for what it means to wear retainers (Naidu S & Suresh A, 2018).
Interestingly, many people like vacuum formed retainers better than Hawley retainers because they are more durable and look better. But, both types of retainers can be lost since they are removable (Lisa Hichens et al., 2007).
A study by Hichens et al., (2007) found that vacuum formed retainers are less expensive than Hawley retainers, so if a set does get lost, it can be replaced fairly easily.
Permanent retainers
So what is a permanent retainer? It is a metal wire that is affixed to the back of the front teeth (the lingual side) with a similar bonding agent to how your braces were affixed. The wire might be braided or it might be smooth. Since it is attached to your teeth, it will always be working to keep your teeth in place after your braces are removed.
Why would you need or want a bonded retainer? For folks who want to be sure they preserve and protect their new teeth and jaw alignment after they have their braces removed, bonded retainers might be just the thing. They cannot be taken out and potentially lost or broken, and they are always working. And because they are always working, they are gaining in popularity.
You may experience a little challenge for the first couple of days when you speak certain letters, because now your tongue is striking the wire along with your teeth, but most patients adapt quite quickly and you likely will also.
The advantages of fixed retainers include your teeth will likely stay in place better, they are invisible since they are behind the teeth, you can't lose them since they are affixed, and they are harder to damage than removable ones. They do have some drawbacks also, in that they are harder to clean around, it can be a bit uncomfortable if one does break and need replacing, and because it is on the lingual side of your teeth it may rub on your tongue.
You will also want to be careful what foods you eat if you have fixed retainers. Much like with wearing braces, the wire can break if you bite into a whole apple or corn on the cob.  Sticky foods like taffies should be avoided, as should carbonated beverages which can break down the adhesive.
They may also be used in combination with a removable retainer for the upper teeth. The removable retainers are often called Hawley retainers, and they are the typical plastic with wire device custom fit to your teeth that you often see.
If you have had the Invisalign system,  you will have a different retainer that is basically another Invisalign set of trays, but you don't switch them out after a couple of weeks.
Does wearing a retainer cause cavities? Invisalign retainer
Wearing a retainer should not cause cavities, but if you don't take good care of your teeth, you may have an issue. Like when you had braces on, you will need to be sure to brush your teeth regularly, and floss also. As with caring for your teeth with braces, you will want to use a floss threader to get the floss between the teeth. Alternatively, you can get a water irrigator to help get between the teeth and around the fixed retainer.
You should also be sure that you go to your dentist regularly for professional cleanings so they can remove any tartar from around your wire and keep your teeth healthy.
If you are using the Invisalign retainers, you will remove them to brush your teeth just like you did while wearing the trays.
Will I do any damage by forcing my retainer over my teeth? Orthodontic treatment for children
You can damage either your teeth or the retainer, or sometimes both, if you force the retainer over your teeth.  That said, if you have to force your retainer on, you probably have gone too long without wearing your retainer and you will need to go visit your orthodontist for a follow up visit so you can replace retainers and get ones that are much better fitted to your current dental arches.
Will my teeth shift back if my retainer broke? Can retainers realign teeth?
Bonded retainers can cost between $150 to $500 to install, and if they get broken or damaged, to replace. This cost is usually built into the overall treatment plan costs, at least for the first one.
And yes, if you broke your retainer and you did not replace it right away, you can discover that your teeth are drifting back to their prior positions. If you do end up breaking a retainer, you should get in to see your orthodontist as soon as possible. It will only take about a minute or so for your orthodontist to make a new impression of your teeth.
Can I configure my retainers to push teeth backwards? Can retainers straighten teeth without braces?
You should not try to use a retainer to move your teeth. If you feel like you need to move your teeth to a new position, you should not try to DIY it but rather make an appointment with your orthodontist near me in Miami and have the issue addressed professionally.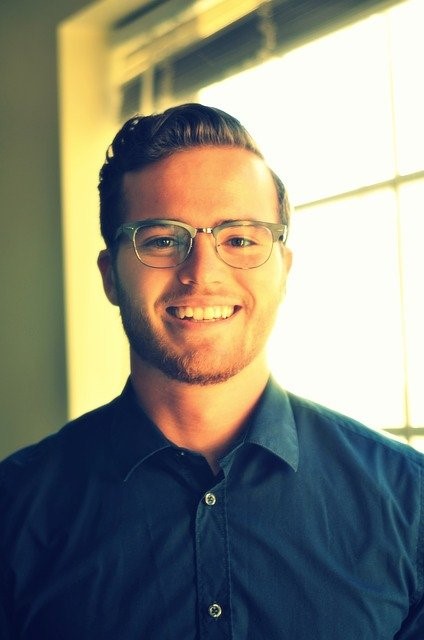 References:
Lisa Hichens, Jonathan Sandy, Paul Ewings, Steven Clark, Anthony Ireland, Heidi Rowland, Alison Williams, & Sandra Hollinghurst. (2007). Cost-effectiveness and patient satisfaction: Hawley and vacuum-formed retainers. European Journal of Orthodontics, 29, 372–378. https://doi.org/doi:10.1093/ejo/cjm039
Shyamala Naidu & Anand Suresh. (2018). ORTHODONTIC RETAINERS. Orthoodntics. https://www.researchgate.net/publication/338990573_ORTHODONTIC_RETAINERS/link/5e37c3a9299bf1cdb9084dbf/download
Contact us:
IVANOV Orthodontic Experts, 12866 Biscayne Blvd, North Miami, FL 33181
https://www.google.com/maps?cid=154326063970645489
Call us at (786) 540-1919 to schedule a free orthodontic exam.
Learn More about Underbite and Overbite Correction Without Surgery at