All questions about all aspects of your orthodontic treatment including how Nance appliances work, why they may be necessary, and any other questions, should be directed to your orthodontist near me. He or she will be happy to answer those questions and more.
Nance appliance
Even people who might have thought they did their research when it came to orthodontic work may be surprised to hear about a Nance appliance from their orthodontist in Miami, FL. If your orthodontist talks to you about it, you are likely to have a whole bunch of questions such as how does it attach to the roof of the mouth? What if the Nance holding touches the roof of your mouth with its steel bands? Will it really help with oral hygiene and tongue thrusting? What will it do to my permanent teeth and is it effective when it comes time to prevent upper molars from moving?  Does it do anything about vigorous thumb sucking behavior?
Is it similar to a space maintainer for the upper front teeth which keeps the teeth from moving from their correct positioning? Will the upper jaw stainless steel wire you have when you wear the Nance appliance be an intrusive orthodontic treatment? Or is it similar to a retainer with a holding arch to prevent gum contact and the only thing you have to worry about is sticky food?
While these are all great questions and important when it comes to understanding your Nance appliance, before we answer these questions and more, let's check in with some of the experts of orthodontic medicine and see what they have to say on the topic.
The Nance appliance is generally considered to be an efficient way of providing anchorage and reinforcement (Al-Awadhi, E. A et al., 2015).
Research shows that when the Nance appliance is used, there is significantly less anchorage loss than when it isn't used (Al-Awadhi, E. A et al., 2015). This is important to ensure the teeth are kept in as optimal a position as possible.
Many clinicians agree that the Nance appliance is advantageous (Al-Awadhi, E. A et al., 2015).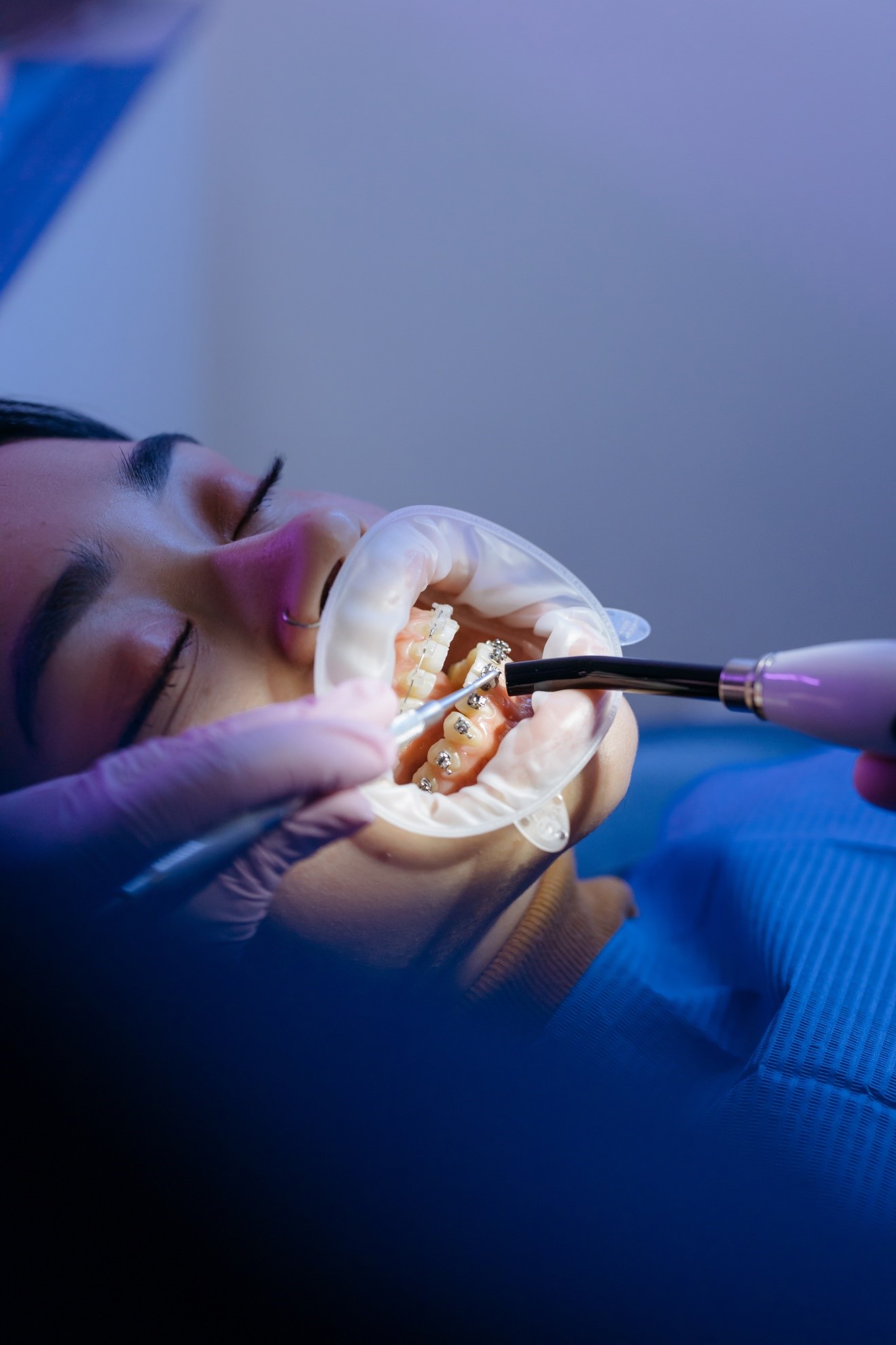 What is a Nance appliance?
Your Nance appliance is actually quite a simple device. Its primary function is designed to keep your molars from rotating. Like with all orthodontic corrective work, it's important that your teeth stay in the correct positions. Teeth that are not in the right positions are teeth that are going to wear irregularly, could cause discomfort by biting the tongue or biting the cheek, and can lead to a whole host of serious orthodontic problems further down the line if left untreated.
If your molars are rotated out of their correct positions, this can cause very serious problems not only for your ability to bite and chew with your primary grinding surfaces but also can cause issues elsewhere in your mouth as they push and shove against your other teeth. This is why the Nance appliance is so important.
Do I need Nance appliance?
While a Nance appliance is not the most common orthodontic treatment, it is also not entirely unheard of. Whether you need it or not is something that only your orthodontic office can discuss with you.
Everybody's treatment needs are different and everybody has a different idea for their treatment and the kind of outcomes they're looking for. While some individuals may benefit greatly from having the Nance appliance, others may not need it at all. There are some people who are more likely to need it and that is those who have a higher risk of their molars rotating for one reason or another. If you are at a heightened risk of your molars moving due to extractions or other issues, then having this appliance will help keep them locked in place while other parts of your orthodontic treatment continue. But what are some of the risk factors and who is in need of the Nance appliance most?
Who needs Nance appliance most?
As mentioned before, those who have a heightened risk of molars rotating are the ones who most need the Nance appliance. But what would cause molars to rotate in the first place?
Generally, the single biggest reason why an individual may need a Nance appliance is after a tooth extraction. After having teeth extracted molars can sometimes drift forwards or rotate but the Nance appliance is like a special type of retainer designed to keep these teeth specifically in their place. This is important as mentioned earlier because keeping your primary grinding surfaces right where they're supposed to be is an essential part of your oral health and your own digestion.
If you have had teeth extracted it is likely that your orthodontic office has at least briefly mentioned the possibility of needing a Nance appliance to help ensure that your teeth do not move after the extraction in a way that your orthodontic office does not want them to. Tooth extractions can sometimes be an important part of your orthodontic treatment but making sure your teeth don't move is also fundamentally crucial because if they are already in the correct position then they do not need any drift.
How is the treatment with Nance appliance?
The Nance appliance treatment is not difficult and can be thought of most similarly to a permanent retainer. Basically the Nance appliance is installed and connected to your molars by steel bands around the back ones, then they have a wire connected to a plate behind your front teeth to prevent them from moving, similar to how a permanent retainer is attached to multiple teeth.
This can be great as it means not only is the risk of your molars moving brought down to near zero but it also means you do not have to concern yourself with taking it out, misplacing it, or any of the perils that can happen from removable retainers. Something you do have to bear in mind is making sure that you brush and scrub the area of the Nance appliance thoroughly as food can sometimes get lodged in there.  A water irrigation device is a very important tool to help keep this device clean.
This is why it's also important to avoid sticky foods that may cause your Nance appliance to either get gummed up or become less effective. Talking with your orthodontic office about any dietary restrictions or foods you should avoid while utilizing your Nance appliance can help make sure that your treatment time progresses quickly and before you know it you'll have the smile you have always dreamed of.
Reference:
Al-Awadhi, E. A., Garvey, T. M., Alhag, M., Claffey, N. M., & O'Connell, B. (2015). Efficacy of the Nance appliance as an anchorage-reinforcement method. American journal of orthodontics and dentofacial orthopedics : official publication of the American Association of Orthodontists, its constituent societies, and the American Board of Orthodontics, 147(3), 330–338. https://doi.org/10.1016/j.ajodo.2014.11.014
Contact us:
IVANOV Orthodontic Experts, 12866 Biscayne Blvd, North Miami, FL 33181
https://www.google.com/maps?cid=154326063970645489
Call us at (786) 540-1919 to schedule a free orthodontic exam.
Learn More about The Tongue Crib at